"You have taken the subject of technology and the Web, which for many is a very intimating and complex arena, and written an easy to follow success plan which anyone can follow."
—Keith S. Kelly, President
ArcLoan.com
About Kip Gregory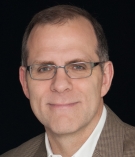 Kip Gregory specializes in coaching financial services professionals and companies on how to win and keep more business through smarter use of technology and the Internet. He is the industry's leading authority on using computers and the Web to create time-saving, money-making, franchise-building systems.
A popular speaker at sales meetings and conferences, his sessions offer quick, innovative and inexpensive ways to harness the power of the PC to develop and sustain closer relationships with clients, customers, prospects and strategic partners — practical ideas attendees can apply within minutes of returning to the office.
More than 30 years of experience in marketing and senior management across insurance, securities, banking, brokerage and direct marketing has given Kip a unique perspective on how to achieve competitive advantage in the financial service arena.
Before founding The Gregory Group in 1998, Kip spent 14 years developing and managing businesses for GE Capital and other financial services companies, testing and refining many of the strategies and tactics he now teaches. During that time his units created billions in assets and consistently surpassed their profit targets.
For more information on his coaching and consulting services, visit www.kipgregory.com.