"
Winning Clients in a Wired World
is packed with valuable business and sales management insights woven together with practical uses of technology throughout. It's a real winner!"
—Jay Hooley, Executive Vice President
State Street Corporation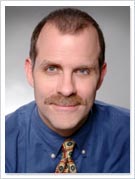 Dear Friend —
Winning Clients in a Wired World exists for one simple reason: to help you be more productive in building, managing, and maintaining client relationships through smarter use of resources you already own.
Today's PCs put more power in your hands than entire companies possessed just 25 years ago. Unfortunately, most of that power is buried in an overwhelming array of choices and options. Winning Clients explains exactly what to do to harness the potential hidden in your computer and on the Web, to achieve results you've only dreamed of.
Like an expert guide, the book shows you step-by-step how to master seven essential skills:
organizing and managing knowledge
formulating and executing improvement plans
developing business intelligence and prospecting information
communicating with key audiences
presenting a professional image
automating routine tasks
delegating and outsourcing
I invite you to take a few minutes to read what others are saying about the book. Scan the table of contents. Browse the list of links of Web sites included in its pages. Or calculate how productive you are and how productive you could be using the Time is Money worksheet.
If you've been looking for practical, easy-to-follow advice on using technology and the Web to reach your next level of success, Winning Clients in a Wired World was written for you.
Thanks for visiting.

P.S. Ready to buy? Just click on the "Order" link on any page to obtain your copy.
P.P.S. Don't forget to register for my FREE newsletter, Kip's Tips, to keep up with my latest productivity-boosting suggestions.